Nortons Digbeth has been awarded £28,000 by Arts Council England to increase grassroots music and support women musicians within Birmingham's Irish community
Thousands of music, culture, and heritage fans to benefit from the grant which will help preserve Irish traditions in the city and support new artist development
Move will help to secure the future of Digbeth as Birmingham's 'Irish Quarter', building a nationally recognised home for Irish music, culture, and heritage
The future of Irish music, culture and heritage in the UK has received a boost with the award of an Arts Council England grant to Birmingham independent community venue Nortons Digbeth.
Artists, fans, and the Irish diaspora across England are set to benefit from the news, which will help to underwrite investment in grassroots artists and organisations via the 500-capacity popular music venue at a time when the live music landscape is at serious risk across the country.
Funding from the Arts Council England will help Nortons to further shape its offering to grassroots music artists, with a particular focus on underrepresented groups including second and third-generation Irish and their families in Birmingham.
The grant will also help to increase the support and booking of women musicians by the Norton's team, as well as helping to enable the purchase of new audio-visual equipment and supporting audience marketing and development.
The independent business follows the ethos of the Irish Fair Plé pledge, which aims to achieve gender balance in the production, performance, promotion, and development of Irish traditional and folk music, and advocate for equal opportunity and balanced representation for all.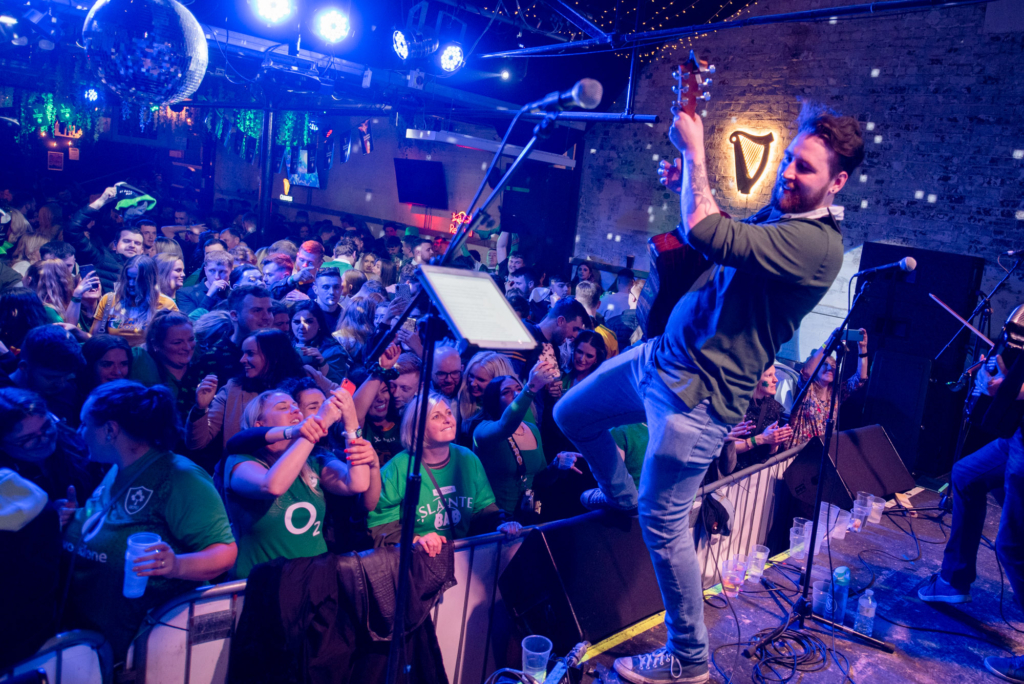 Nortons Digbeth director-founder looks to develop new Irish musical talent
Peter Connolly, founder-director of Nortons Digbeth, said: "We've worked hard over the past four years – with the help of the community – to build Nortons from the ground up and establish it as a culturally active business. We serve the people of Birmingham and the UK with a particular focus on live music, the creative industries and the city's Irish community.
"With visitors from across the UK, Ireland, and Europe travelling to Birmingham for our music and culture programme, featuring artists like Sharon Shannon, All Folk'd Up, Daoirí Farrell and Derek Ryan, we know there is a huge demand for an authentic Irish experience, particularly amongst younger generations.
"It is time to raise the profile of our Irish Quarter, community and associated organisations. We know that investing in infrastructure and the talent pipeline delivers a great return for our city and the wider Irish diaspora.
"Our efforts will help ensure equal representation and opportunities for new artists as part of that drive, with a particular focus on women, and will be putting calls out in the coming weeks.
"Whilst this grant represents a fraction of the costs incurred in running a year-round music and arts programme, we hope that this commitment from ACE will send a signal to the city's businesses and national cultural bodies of the importance of supporting grassroots music and culture. Our thanks go to Arts Council England for recognising and supporting us in these efforts."
Used by a wide range of homegrown and touring artists, bands, business networks, and community groups, Nortons has rapidly become a cornerstone in the city's 'Irish Quarter' since opening four years ago.
Home to events, including Tradfest Birmingham, Comhaltas trad music and Pop-Up Gaeltacht Irish-speaking sessions along with regular West Midlands Irish Business Group meetings, Norton's also works with promoters, managers, agents and artists across the UK and Ireland to present emerging and established artists.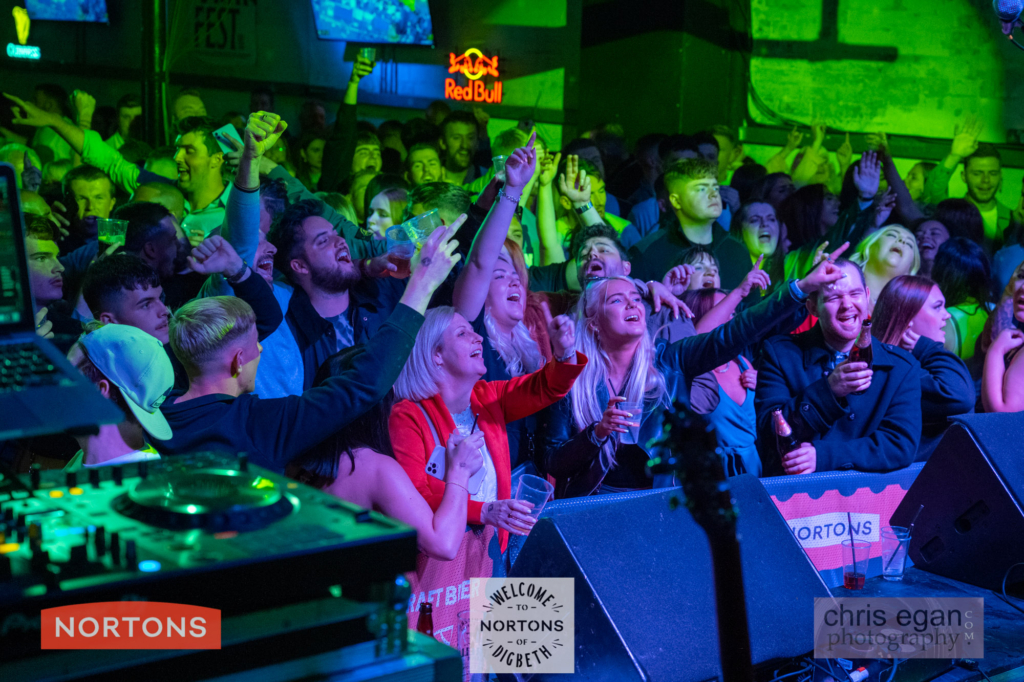 News welcomed by Birmingham Irish musicians
Niamh McCorriston, singer and guitarist for Birmingham sister duo Heed who have performed together since childhood, including regular sets to sell out audiences at Norton's, welcomed the news.
McCorriston said: "I have known Digbeth as the centre of the Irish community since I was a child.
"My sister and I would often attend South Birmingham Comhaltas on a Tuesday evening and watch several Irish bands over the weekends in multiple venues.
"Ensuring the future of Digbeth as Birmingham's Irish Quarter and enabling upcoming artists to have similar experiences and opportunities that I did will really help to enhance the Birmingham Irish music community.
"When watching the other musicians as children, we were very fortunate that they encouraged and supported our music and would often give us the opportunity to hop behind the mic at their gigs. These experiences have shaped my careers as a musician but also as a music teacher.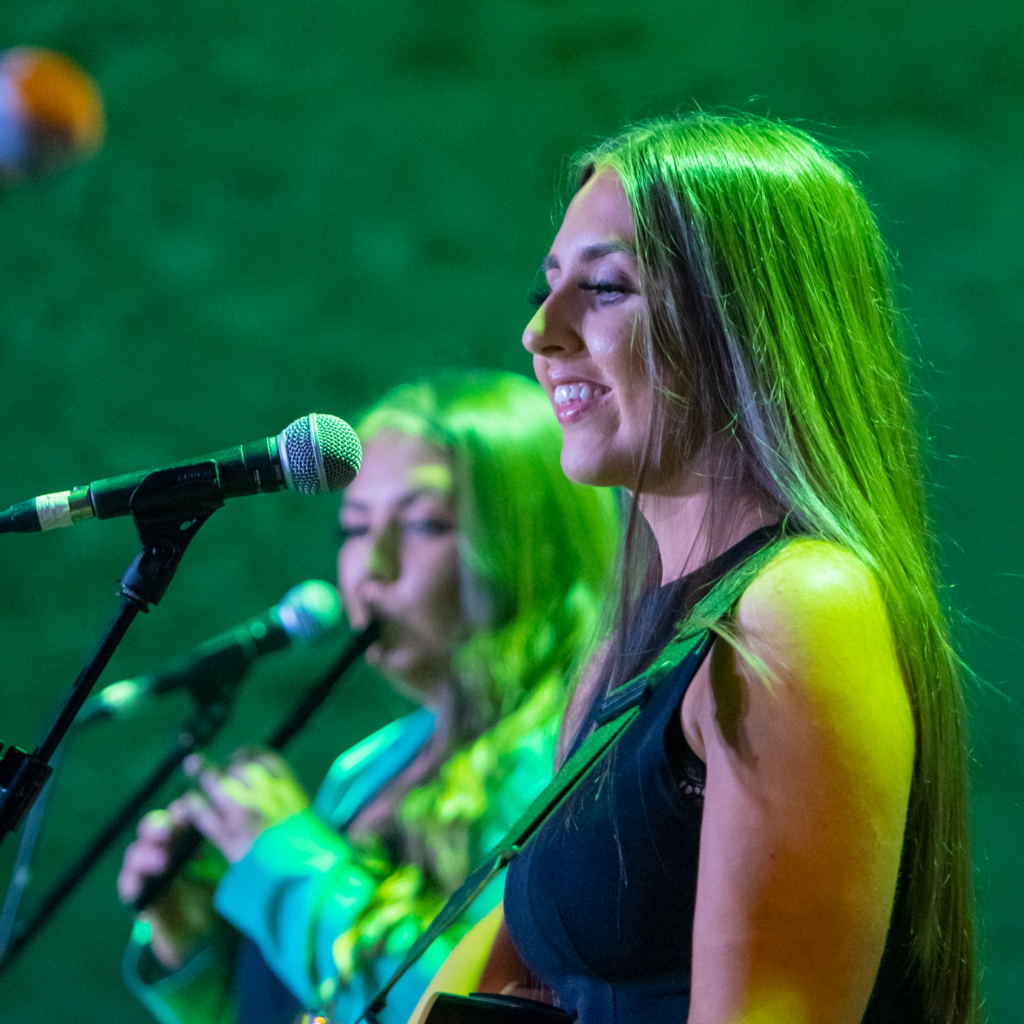 "Nortons has provided many opportunities for myself, other musicians and also my school choir, Our Lady's, to perform. The choir, who are made up of children from all different nationalities and ethnicities have been provided with opportunities to explore Irish history and culture. I do love hearing Molly Malone and Tell me Ma being sang on the playground!
"The Irish music scene is more like a family and you never feel lonely. It will be amazing to welcome some more members into it, in particular some female artists as there aren't many of us! This funding and development will really help to shape the future of Irish music."
Nortons ongoing partnerships, with organisations including Moseley Folk Festival, Tradfest Birmingham, and Birmingham Irish Association have led to several successful outputs including the hosting of The Molloy Award for traditional Irish musicians in the UK and Ireland aged 25 and under, an increase in showcase events for Birmingham musicians and bands, and co-presenting major acts in the city including The Saw Doctors.